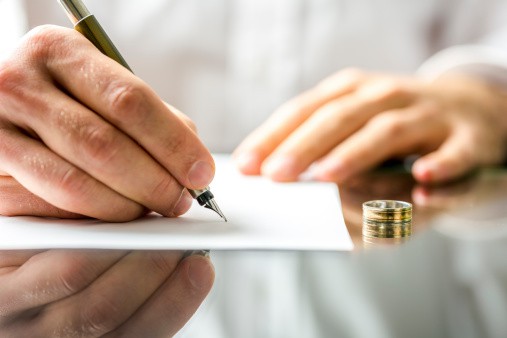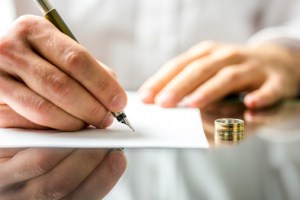 The month of January is often referred to as "divorce month" in legal circles – but why? What makes January such a popular month to end a marriage? According to a number of courses, the main reasons seem to be:
The holidays are finally over. There is enough stress at the holidays without adding the end of your marriage to it. This is especially true for families with children, who try to stick it out through the season to avoid ruining their children's holiday experiences, by dividing the family.
A new year brings new possibilities. We often view the New Year as a chance to right our wrongs and start our lives off fresh. For some couples, that means ending their marriage and going in separate ways.
You know what your finances will be like. Divorce is expensive. Couples who have faced financial windfalls may be more likely to start thinking about divorce in the New Year, because they can afford to start proceedings. You also get your W2s and 1099s (and other such forms) by the end of January, so you can anticipate your taxes and refunds when looking at costs.
The beginning of the New Year is when most people seem to start calling lawyers for consultations, or when they start seeking help through counseling or mediation; think of it more as "divorce preparation" than anything else. For couples who tried to save their marriages in the later months of the year, however, January may become the time when they finally decide to call it quits.
What you should do when you meet with a divorce attorney in Mississippi
Whether you and your spouse have decided to wait until after the holiday season to divorce, or you are just beginning your search into finding the right family lawyer for your needs, there are a few things you should keep in mind before you meet with your Mississippi divorce attorney:
Not all consultations are free. Our office currently charges $150.00 for a thirty minute consultation. If you cannot afford to pay for the initial consultation, ask a friend or family member for assistance – or find another lawyer.
You should have copies of all your financial statements, including your assets your debts, any property you own, etc. Honesty is absolutely necessary, and hiding assets can land you in very hot water.
Your attorney's time is valuable: any time he or she spends with you is less time he or she can spend with a current client. Make sure to keep your appointments. Consider bringing a list of questions with you to meetings, or see if it is easier for everyone to pick up the phone or send an email.
Mediation can go a long, long way if you and your spouse want to part on amicable terms. There is no need to litigate anything in court if the parties can reach a resolution. Besides: mediation is far less expensive, too.
Divorce is difficult at any time of the year, but is always easiest if both parties are able and willing to agree on the terms. Make sure you work with a Southaven divorce lawyer who understands your needs and goals, and who can help you take the next steps into your future with ease.
Taylor Jones Taylor offers families throughout Mississippi comprehensive counsel in the areas of divorce and family law. Please contact us to reserve a consultation time with one of our divorce attorneys in Southaven, Olive Branch or Hernando.