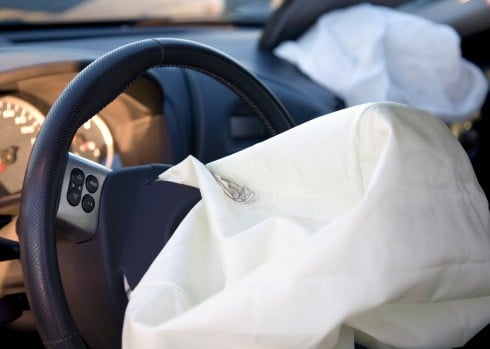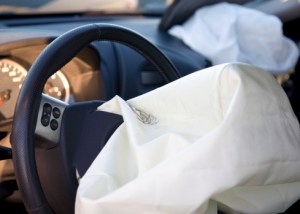 There has been a lot of talk of auto recalls in the news this past year, and one of the biggest involved Takata, a Japanese auto parts manufacturer whose airbags may have caused more harm than they prevented. According to a recent article in the Sun Herald, "Honda Motor Co. leads all automakers with nine models designated as having the highest risk from air bag inflators that can explode with too much force, spewing metal shrapnel into drivers and passengers." (This is a complete list of the recalled makes and models, divided by priority, provided by the paper.) Honda has nine models that potentially contain the defective airbags. Fiat Chrysler comes in second, with seven models.
The problem with Takata and its airbags
The issue at hand is twofold: first, the airbags contained "defective inflator and propellent devices that may deploy improperly in the event of a crash, shooting metal fragments into vehicle occupants," as described by Car and Driver; and second, both Honda and Takata knew about the potential dangers of the airbags and did not release that information to the public, according to the New York Times.
To that end, the National Highway Traffic Safety Administration (NHTSA) issued a $200 million fine against Takata – "the largest civil penalty in NHTSA's history" – in November of 2015, and dealerships all over the country are already hard at work replacing the defective airbag inflators. But even now, it appears that it could take up to four years to fix the problem, because more than 23 million cars are potentially in need of new inflators.
The potential risks to drivers
In the meantime, drivers will be forced to continue using their cars (unless they sell them or leave them untouched in the driveway for the next four years), hoping that the airbags do not deploy and kill them on the spot. One of the contributing factors is "several years of exposure in high heat and humidity regions" – a real problem for those of us here in Mississippi, where the humidity can reach around 90% on some mornings throughout the spring, summer and early fall.
These airbags can pose a significant risk to your safety when you drive, which is why it is imperative that you check the list of recalled makes and models to see if you could be affected. If you are, please make an appointment with your dealership as quickly as possible to have your airbag fixed. It will not cost you anything except the time it takes for the mechanics to physically replace the defective auto part, and it could potentially save your life. The shrapnel from the airbags can slice through your skin, damaging your organs or leaving permanent scars. It is for your own safety that we urge you to make the appointment if your car has been affected.
Taylor Jones Taylor provides comprehensive representation to clients who have been seriously injured in auto accidents. If you were injured because of a defective auto part, or suffered harm in a car crash in Mississippi, please contact us to find out how we can help. We maintain offices in Southaven, Hernando and Olive Branch for your convenience.