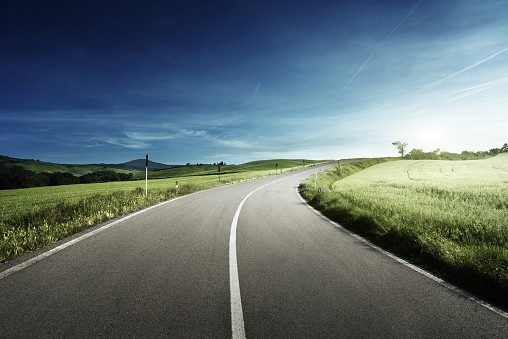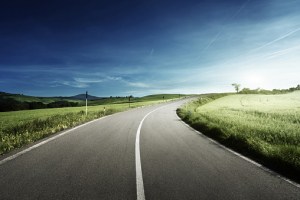 Mississippi has taken a lot of flak over the last couple of years when it comes to having dangerous roads. Back in 2010, an insurance website labeled our roads as the most dangerous in the country, and the debate has been going ever since. In 2015, USA Today said we were the 3rd most dangerous state for drivers, especially on rural roads.
But are the roads here really that bad? Or is it dangerous driving habits that we've picked up along the way that make our roadways unsafe? The truth is probably somewhere in between. Let's take a look at the road conditions here in Mississippi first.
Many rural roads and bridges are beyond repair
As recently reported by the DeSoto Appeal, the U.S. Highway bridge at the Coldwater River at the DeSoto-Tate County line is currently closed to all traffic after being declared unsafe by the Mississippi Department of Transportation. What's worse, the bridge is apparently beyond repair and it could take nearly TWO YEARS for a new bridge to be constructed. The concerns over Mississippi bridges is nothing new; The Clarion-Ledger reported last May that despite "numerous studies over several years that have warned of Mississippi's crumbling infrastructure," the situation just doesn't seem to get any better. The main reason – perhaps the only reason – is money. It's going to take more than half a BILLION dollars to get our bridges sorted out. It's not only state-controlled roads and bridges, but also local and county roads as well. The Mississippi Economic Council is supposed to make recommendations this year about how to proceed.
Crumbling bridges and roadways are only part of the problem, though. Rural roads wash out more easily in storms, tend to have fewer lights, and are more likely to have animals dart out in them, which can cause a crash. They are often paid for by local and state governments, too. If the town or municipality doesn't have the money (sound familiar?), then these are the roads that the least likely to see any repairs because they aren't traveled as often.
Why drivers might be in danger
In addition to our poor infrastructure, for a long time Mississippi had some of the weakest automobile safety laws in the nation. In 2012, the Jackson Free Press ran an article claiming "Mississippi's lax drunk driving and child-safety laws have helped earn the state the distinction of having the nation's most automobile-related deaths." Things are getting better, and as I've discussed in earlier blogs it's now against the law to text and drive in Mississippi. However, just because it's against the law doesn't mean people still don't do it. For example, for several years now it's been against the law to drive without a seatbelt, but Mississippi drivers still buckle up less frequently than the average, according to USA Today.
The truth is, we may not be able to do much about other people's behavior, but we CAN do something about our own when we're out on the road. Whether you're on a newly-paved interstate or one of our many scenic, rural roads; MAKE SURE you Follow the Laws (keep to the speed limit, wear your seatbelt and use your headlights once the sun starts to set), Avoid Distractions (stay off the phone, don't text and drive), and Never Drive Impaired (don't drive if you're really tired, if you've had a few drinks, or are on any medication that makes you drowsy). If you can't and have to be somewhere, request an Uber, call a cab or ask a friend to drive you. By choosing to be safer drivers ourselves, we can help avoid many of the horrific injuries that occur every day on Mississippi roads.
If the unthinkable happens to you or a loved one as a result of these dangers, call one of the auto accident attorneys at Taylor Jones Taylor for assistance. We are here to help; and we know how. Contact us to learn more about our services. We proudly serve clients in Southaven, Hernando, Olive Branch and throughout Mississippi.
Related Auto Accident Articles