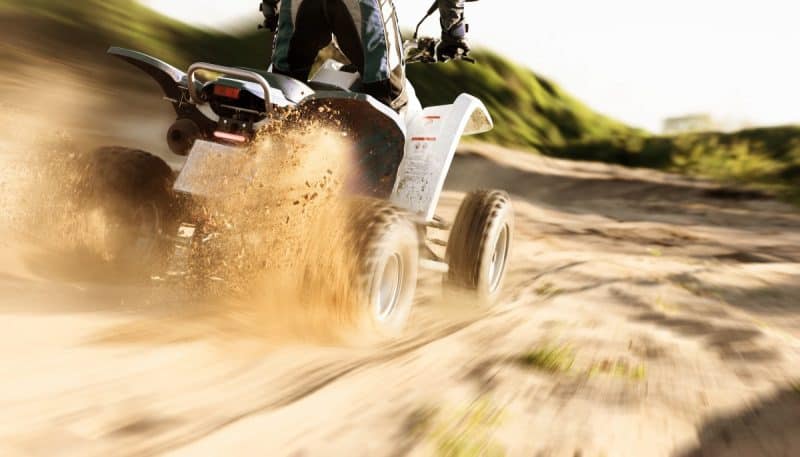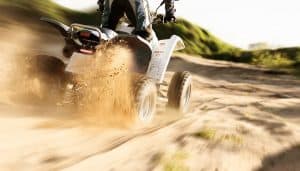 Recreational Off-Highway Vehicles (ROVs) and All-Terrain Vehicles (ATVs) can be a lot of fun to ride around in, but they pose unique safety concerns. The Consumer Product Safety Commission (CPSC) found that in 2016, there were 337 ATV-related deaths in the U.S. – and those were only the ones which were reported to the CPSC. The agency estimates the numbers to be higher, and believes those numbers will only increase with time. They also estimate that in 2016, there were "101,200 ATV-related, emergency department-treated injuries," and about a quarter of them involved children under the age of 16.
ROVs are categorized differently, but pose their own dangers, too. In early April of 2018, Polaris issued a recall of approximately 107,0000 RZR XP 1000 (2014-18 models) because "If the exhaust silencer fatigues and cracks, the heat shield may not manage heat, which may lead to melting of nearby components or fire."
The greatest dangers to riders are paved roads
Both ROVs and ATVs were designed to be driven and ridden off-road. Taking them on paved roads poses a serious risk. The CPSC reports that "Nearly one-third (32%) of reported deaths, or at least 770 deaths (during a four-year period from 2010 to 2013*), were related to incidents involving ATVs being ridden on paved roads or parking lots."
But why is that?
ATVs are difficult to control on paved highways.
ATVs and ROVs can be difficult to see by drivers, which puts the riders at a greater risk of being hurt in a crash.
ATVs and ROVs have an increased risk of turning over.
ATVs and ROVs offer little to no protection to riders who collide with objects, or who are hit by cars.
What you can do to stay safe
We are not saying you cannot enjoy your time on an ATV or ROV; we just want you to be careful. Stick to trails or other open, off-road locations when you ride. Never put more people on a vehicle than you have seats for, and pay attention to weather reports. Flash flooding and storms can make off-road conditions more dangerous.
We encourage parents to keep their children from driving one, but we know that it is legal to do so – and that some families like to ride together. If you're going to let your child drive an ATV or ROV, make sure he or she is equipped with the proper helmet, and has either obtained a license or taken the safety course required by law. Never let anyone under the age of 16 operate a vehicle without adult supervision, either.
Finally, be smart: do not drive drunk, do not text and drive, do not take a vehicle out in poor conditions, and do not use a vehicle that is not equipped with working headlights and brakes.
If you or your child was hurt in a crash involving an ATV or ROV, Taylor Jones Taylor can help. Contact our Southaven motor vehicle injury lawyers at 662-342-1300, or fill out our contact form. We proudly serve Southaven, Olive Branch, Hernando and the surrounding areas.
Related Auto Accident Articles